Sorry that I haven't updated for an incredibly long time, but I didn't really have internet during my internship. I finally have time now to update.
Anyways, I had an amazing time at GEB. I worked at the canine development center on a project that they are working on to learn more about puppy temperament and what puppies are best suited to become guide dogs. I worked on two aspects of the project, crating and follow me
I worked along with two other interns, which was so much fun. We also worked on the project for Suzanne Clothier, who is an amazing lady in the dog world. She knows dogs.
Here's an article at the CDC website that pretty much shows what we did.
http://cdc.guidingeyes.org/bin/bcnews?0
And here are some pictures:
This is little Victoria, who I got to take home for a night.
Here's Elba, who is in breed evaluation. When she came she had kennel cough, so they needed to keep her away from the other dogs. I was the lucky person who got to take her home for a night before her IFT. She's such a sweetie, and I think she still is in breed eval.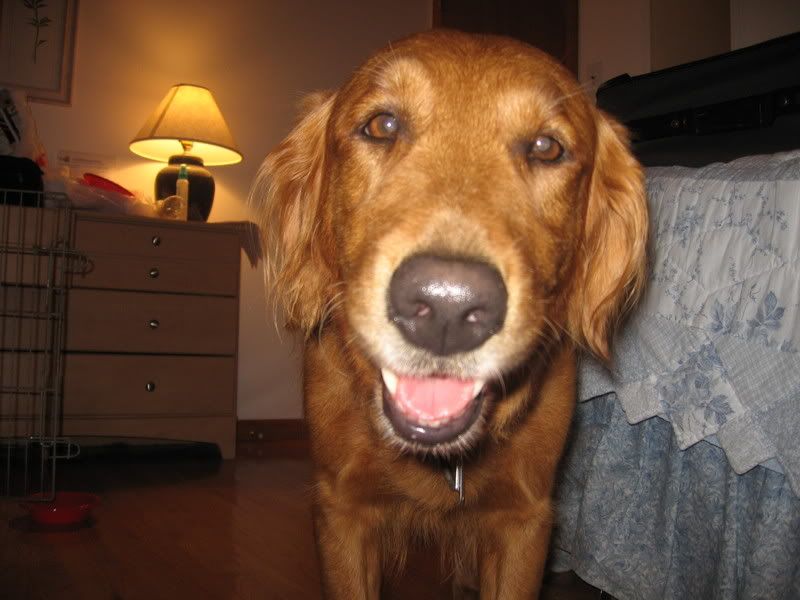 The final dog I got to take home is Quanna. She is very shy and she doesn't like the kennels at all. I took her for three nights while she was in heat. The poor thing didn't even want to eat.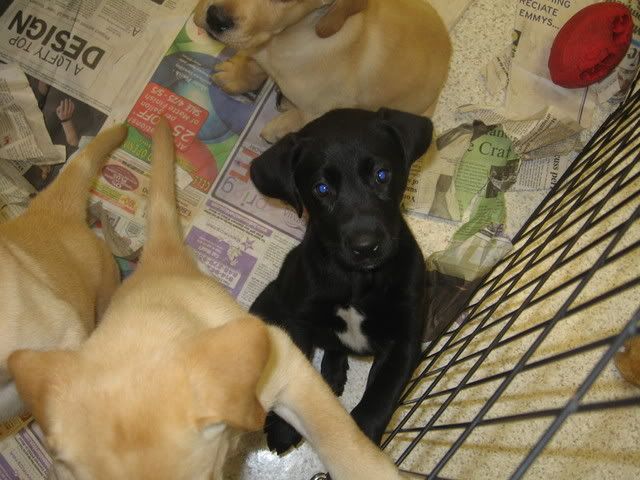 Here are the EE pups, in particular Emerald. Everyone loved to pick her up because of her white spot. She's a cutie.
Here I am with Taffy. Taffy is one of my favorites. The T litter in particular is special because they're the first litter we started working with on crating in the Whelping Kennel (when they were about 5 weeks old). Taffy wasn't placed for awhile and this is when I was doing follow me with her in front of Suzanne. Taffy was amazing and Suzanne was impressed. The picture just shows how focused and how well she did.
Here's little Akron, a GSD. There were only two in his litter and he was a huge boy.
This is Erika, one of the other interns, stealing little Celeste. We always told them that one day they'd be missing a puppy and we'd be behind it.
Here's another one of Taffy (with Erika).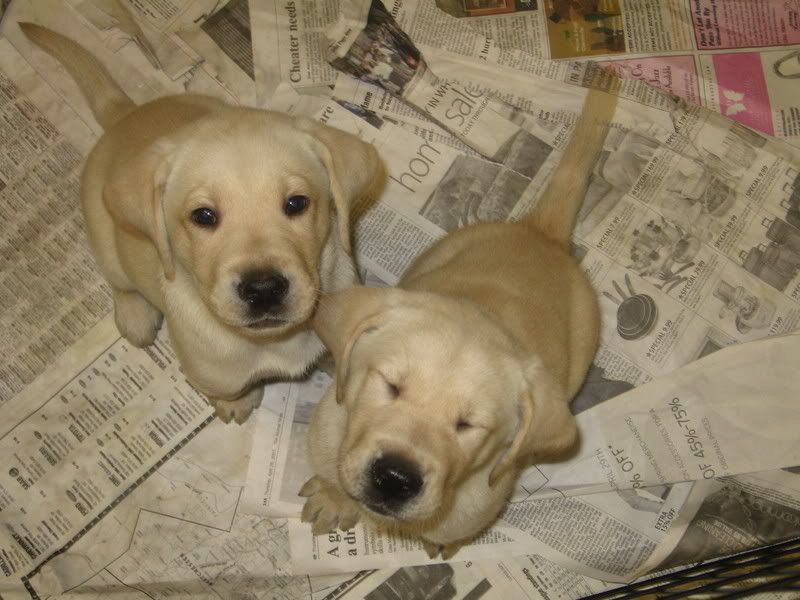 Two of the DDs - Dayton and Dennis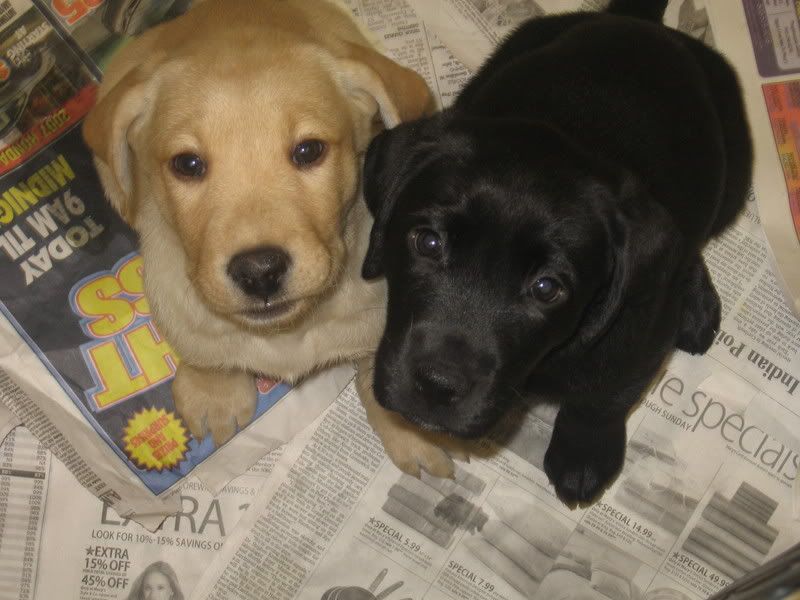 Two of the BBs - I'm not sure who